Peelbergen Equestrian Centre
Outdoor Horst is organized by Peelbergen Equestrian Centre.
Peelbergen Equestrian Centre is an accommodation set up in accordance with the wishes of the equestrian world. We facilitate and organise regional, national and international competitions and cater for the daily training of horses and riders. The cosy restaurant brings sport and business together. But you can of course, also lunch or dine here even if you have nothing to do with horses. Furthermore, we also offer the perfect conditions for organising non-equestrian events such as concerts and trade fairs. Peelbergen Equestrian Centre also features conference facilities, making it the ideal venue for your conference or business meeting in North Limburg. www.peelbergen.eu
For next year Outdoor Horst is back at the calander with four new dates. During the next editions the sand areana's of the Peelbergen will be used for the diffrent dressage and jumping classes. The Cross Country will be held again in the beautiful forrest of Grandorse.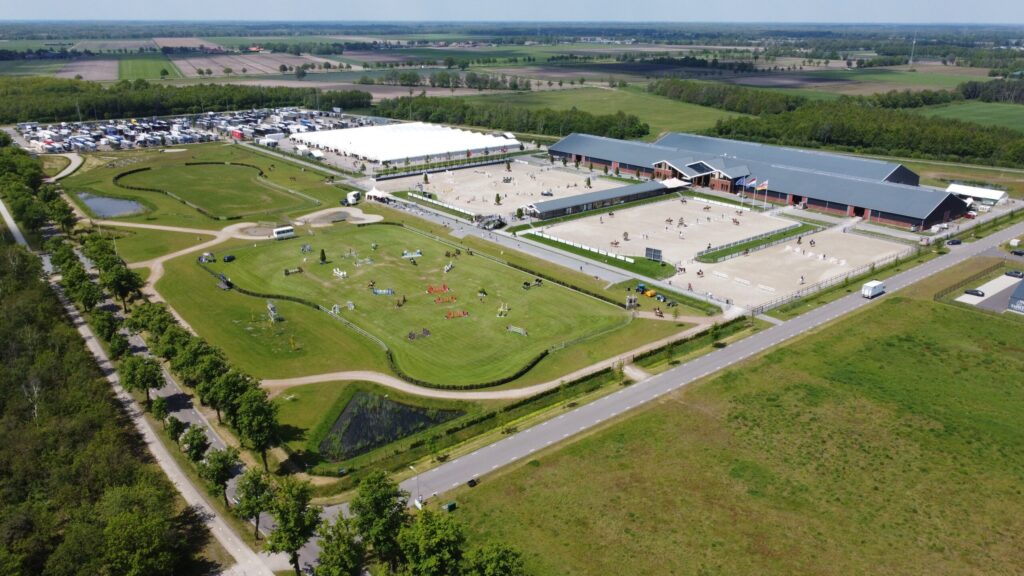 Grandorse
Grandorse is an equestrian zone in the municipality of Horst aan de Maas. It is a zone created through collaboration between the horse industry, entrepreneurs and the government to facilitate and develop the recreational sport as well as the top sport. Grandorse can now add a new top sport event to its calendar with Outdoor Horst.
Grandorse features a derby area, two large high-quality grass tracks, fixed and movable eventing obstacles, marathon obstacles for drivers, an event area, an eventing training area and a large paved car park. With its natural slopes, cool jumps and beautiful water obstacles, this terrain can be called a true mecca for eventing riders!